With everything in one place, OWNA helps you create amazing learning opportunities. Give yourself a headstart with:
Programming & Planning: Curriculum Programming, Daily Routines & Menus

Portfolios: Children's goals, daily log, stats & history

Family communication: show them the program, curriculum & stats for their child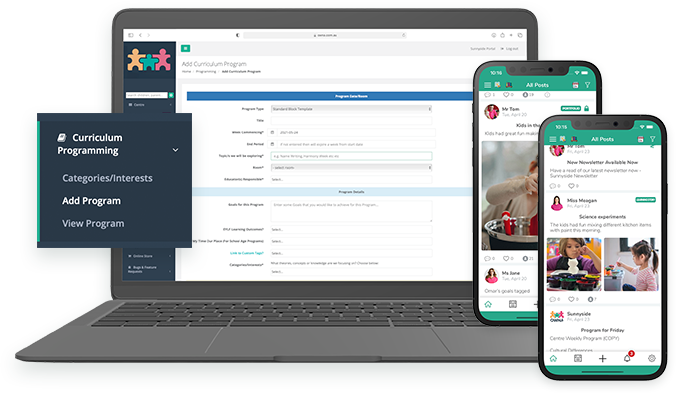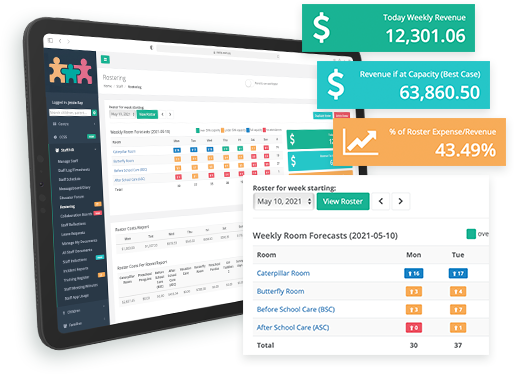 With the OWNA app, you can save time managing educator placement and performance with:
Compliance: Room Ratios, Responsible Person, Qualifications, First Aid (CPR, A&A), Child Protection, Working Directly with Children Register

HR Management: Rostering, Timesheets, Payroll integration, Scheduling & Check-In/Out

Staff Performance: Checklists, Staff Reflections, Inductions & Training.

Staff Communication: Staff Profiles, Diary, Messageboard & Collaboration Board, Meeting Minutes & Leave Requests
Of course we don't get into the Early Childhood Education and Care Sector for the money, but it's something we need in order to keep doing the jobs we love. Make accounts and invoicing easier through:
Payments: CCS, Invoicing, Payroll & Billing (inc. direct debits)

Reporting: to assist with centre processes

'Super User' admin, for those managing multiple centres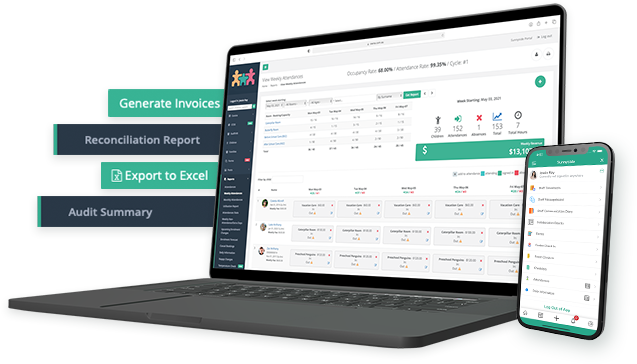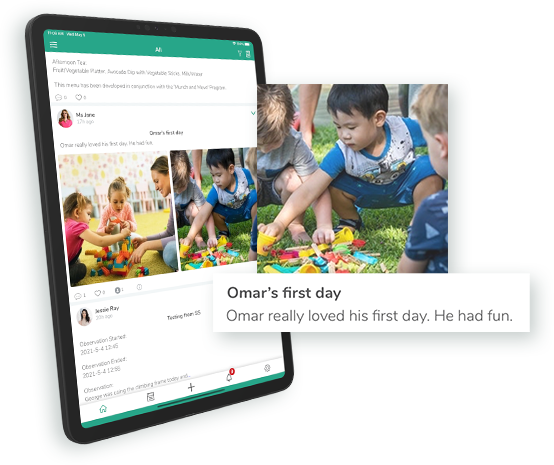 Working collaboratively with families is essential for building your service. With the app, you can increase family engagement through:
Posting: brighten up their day by posting images, videos & PDFs of their child's daily activities.

Messaging: build relationships and answer any queries or concerns parents may have.

Access: parents are able to see all of their child's information, and be part of the learning and development process.

Engagement: Family members can make posts, comments, complete custom forms inc excursion, feedback or goal setting.
Get ready for assessment and rating by getting all of your compliance documents in place, ready to show the assessor. Documents include:
QIP, Checklists, Reflections, Reports, Portfolios, Staff training and documents etc.

The ability to create new documents and consolidate them all in one place, allowing for easier assessment.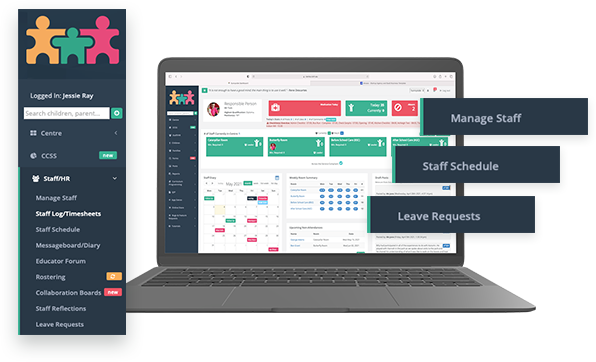 FAQ's
1

How do I sign up for OWNA?

Fill out this form and one of our team will be in touch within 72hrs to get you set up.

2

Are there any extra costs with OWNA?

Absolutely none! Everything you need to run your service, including CCS and payments, for $1.49 per child/month.

3

What do you mean by 'all the features'?

OK, we can't claim to have every single feature, but we know we have more features than any other CCMS provider out there. And we add new features almost every week! By truly listening to our educators, we're proud to have built the most comprehensive all-in-one CCMS platform for ECEC services.

4

How long does it take to switch to OWNA?

We can set you up within 24hrs, but as a general rule-of-thumb, we set ourselves a target of two weeks to go live, train up your staff & get your families on the app.

5

What type of contracts do you have?

All of our contracts are pay-as-you-go. Our goal is to bring you the best value possible, and locking people into contracts really isn't our thing. Why not try it out? Enquire now

6

I don't want to use all of the features. Can I pay a bit less?

Of course! We can set you up with the free app, then allow you to choose your optional extras as you go. Get in touch to see what features are available for purchase