CCS
Everything you need to get the most out
of your subsidy
End-to-End Automation
Don't waste time and reduce the potential for
human error
FREE for All Premium Subscribers
Don't pay extra for your CCMS
Always Updated First
Keep up to date with Government changes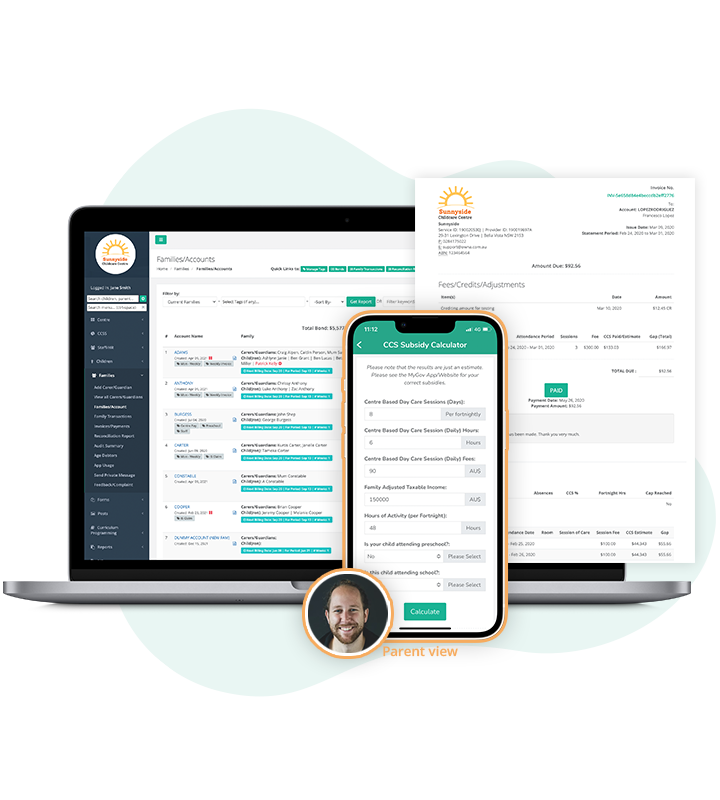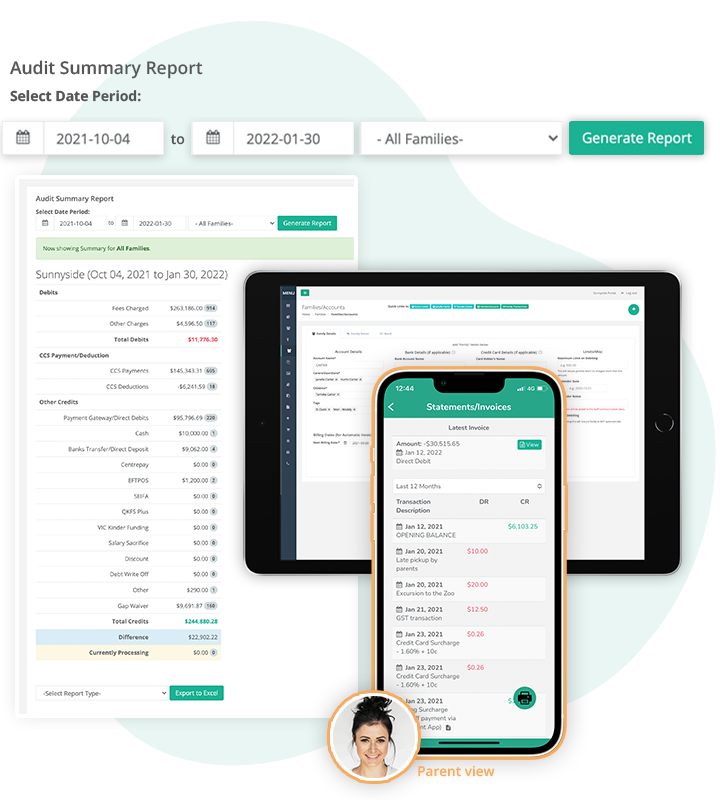 PAYMENTS
Get paid when and how you want
Direct Debits & Credit Card
Charge families weekly or fortnightly
Lowest Payment Fees
The lowest out of all childcare software providers
Reports
See your business' revenue in real time
ALL-IN-ONE
One App. All the Features.
Save Time
Be more efficient with everything in one place
Cut Spending
Stop wasting money on multiple platforms
Ensure Business Continuity
Everything from enrolment to education, centre
tours to cessation of care at your fingertips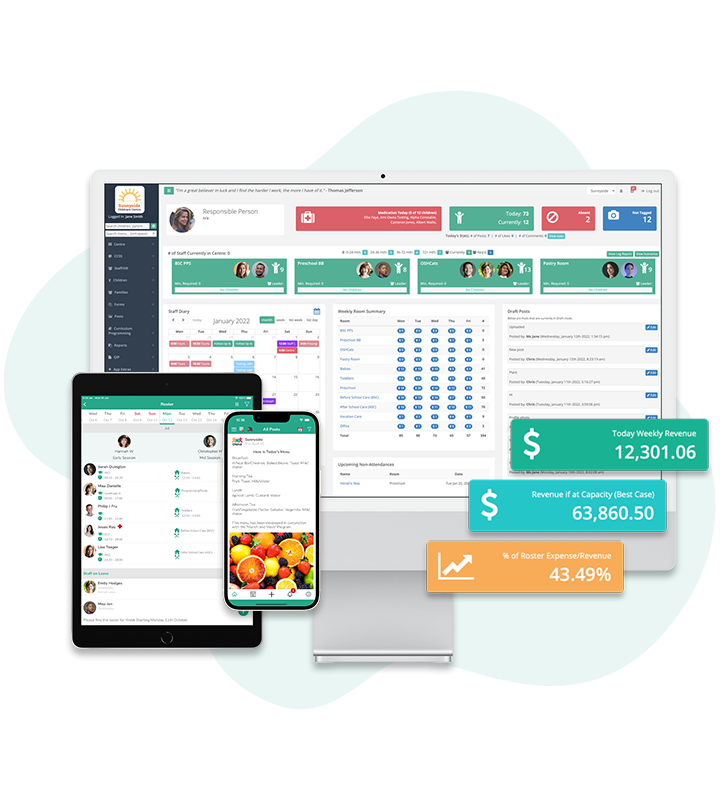 OWNA customers save around $2,700 per service
per year on their CCMS.

A huge plus is that it deals with both the management side of things (CCS, Invoicing and attendance) and the curriculum side of things, and since they charge per child it's much cheaper to run.
Hareesh
NUKids Early Learning
Join 2,500+ Services
in using the most comprehensive childcare software in Australia