FOR PARENTS
Signing in children is easy
PIN Code
Make sign-in easier than ever with a unique
PIN code for family members
Remote Sign-In
Sign in from anywhere, and have educators
confirm attendance (great for social distancing)
Notes & Messages
View important notices when signing children out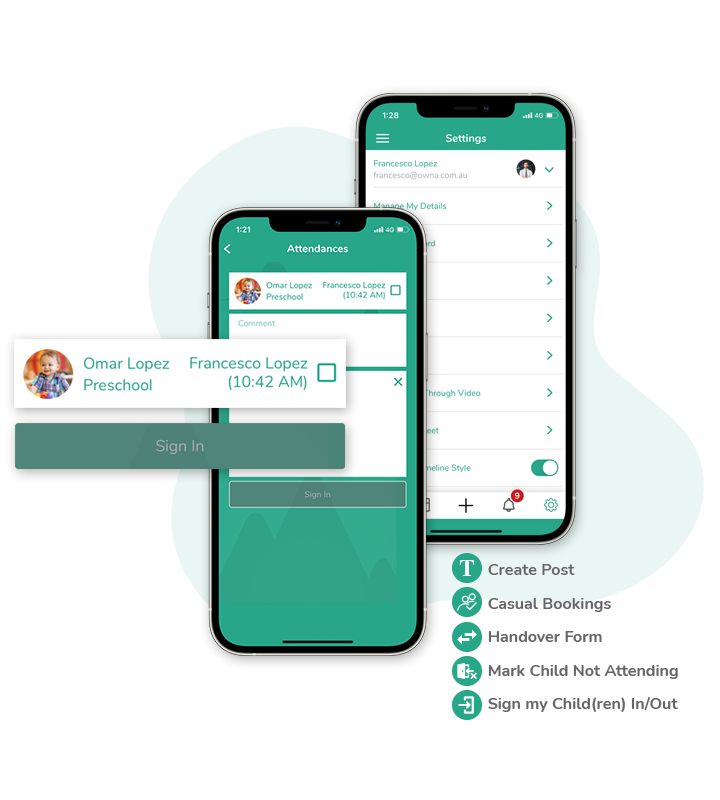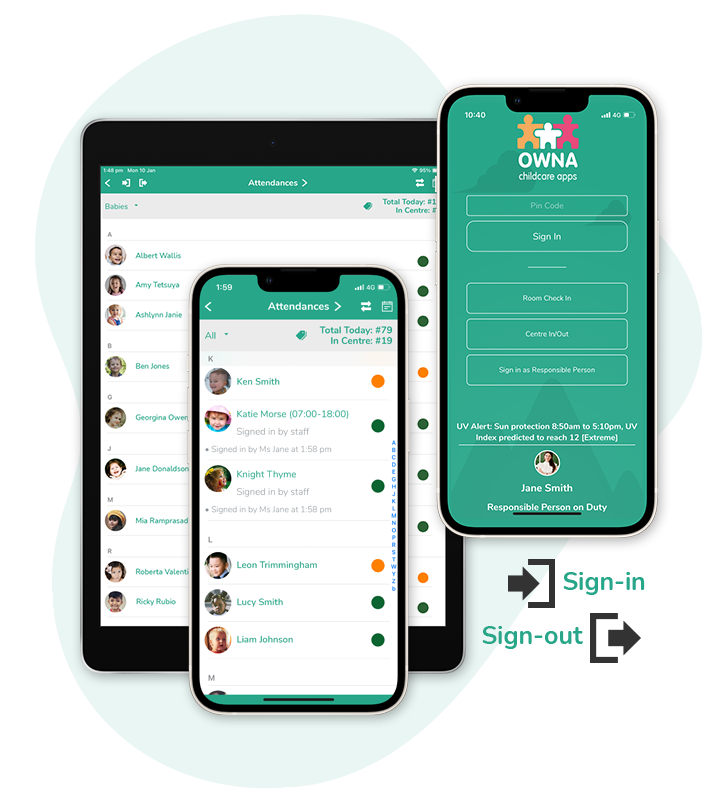 FOR EDUCATORS
Signing into work shouldn't be a pain
Mobile & Tablet App
Sign in on your own device or in a central location
with a unique PIN code
Confirming Attendances
Check if children signed in remotely are actually
in attendance
Bulk Sign-In/Out
Save time checking children out (great for OSHC)
FOR OWNERS/DIRECTORS
All the information at your fingertips
Payroll
Save time by linking rosters & timesheets to payroll
Attendance Reports
See all the neccessary information when making
business decisions
CCS
Make sure you're reporting the correct sessions
by having your kiosk and CCSS in the same platform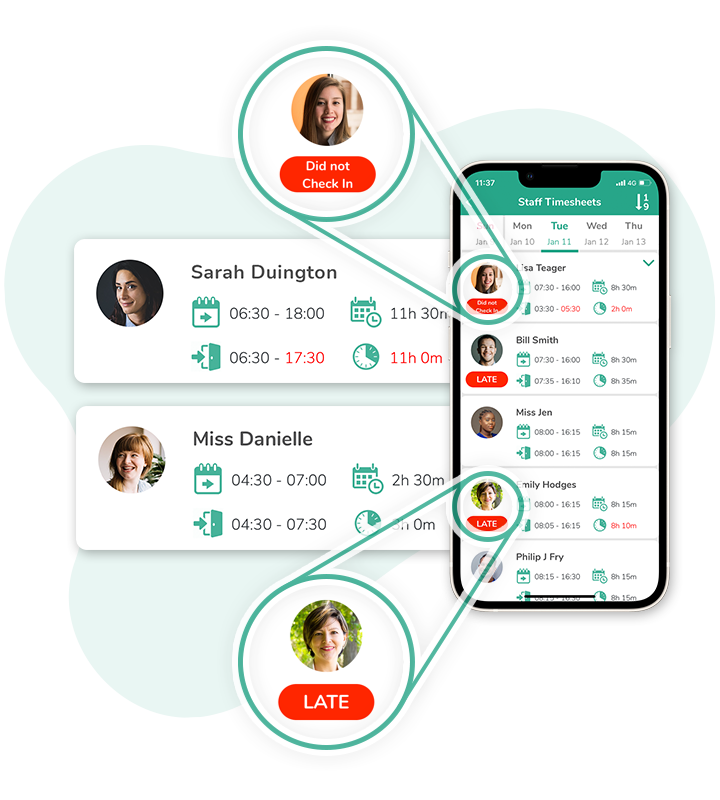 OWNA customers save around $2,700 per service
per year on their CCMS.

The app is so easy to use and everything is in the one place, from the sign in of the children and staff to all of the compliance, medications, allergies, sunscreen, logging of all meals, daily routines, sleeps, nappies, list of children, families, our daily curriculum, staff roster and that is just some of the features! OWNA have thought of everything!
Gabriele
Callingford Kindergarten

I chose OWNA because of the all-in-one package that allows parents to sign in and out, as well as how easy it is to post learning stories, complete observations etc.
Alana
Revermount Seedlings Kindergarten
Join 2,500+ Services
in using the most comprehensive childcare software in Australia