You've Used Some of the Other Daycare Software Out There like Xplor, Storypark or Qikkids.
Sure, they're ok - but they don't do everything, right?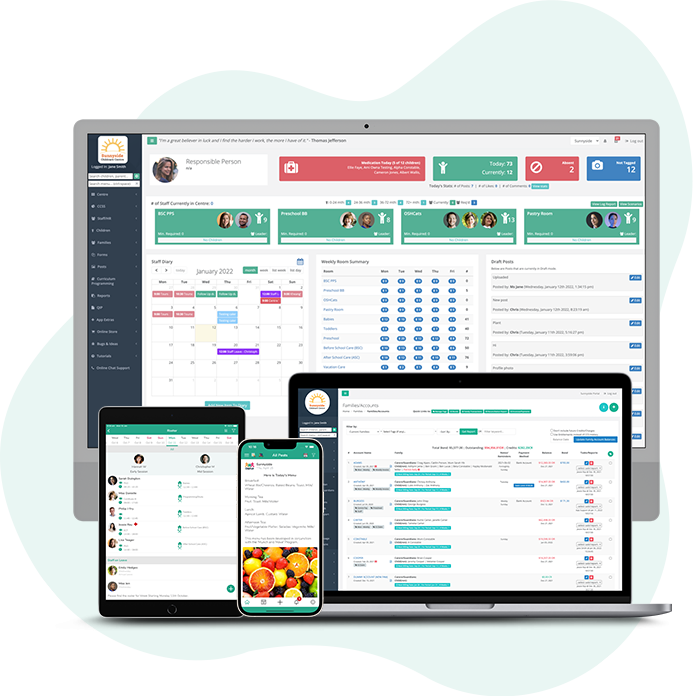 All-In-One Daycare Management Software
As a manager of a busy daycare centre, keeping on top of all of your various commitments and responsibilities is never an easy task. Not only do you have to ensure that each and every child is safe and comfortable while they're under your care, but you also have to make sure that parents are kept in the loop, that educators have everything they need to perform their duties to an Exceeding standard, and of course that you're at all times compliant with sector regulations.
For daycare educators, records can be kept of all activities such as children's documentation and learning, daily information such as meals & toileting, checklists for health & safety, and posts for engaging with families.
For daycare managers, everything is transparent so you can see exactly what is happening at your centre at any given time. Want to see when you're out of compliance when it comes to educator:child ratio or when checklists haven't been complete? Want to forecast attendances and produce your roster accordingly? Want to see staff attendances and timesheets to see who's turning up on time? OWNA has all of that ready to see in your portal.
For parents, everything can be accessed in the parent app. Families can see what their child has got up to at daycare, sign permissions slips and excursion forms, and even pay their invoices & book casual days.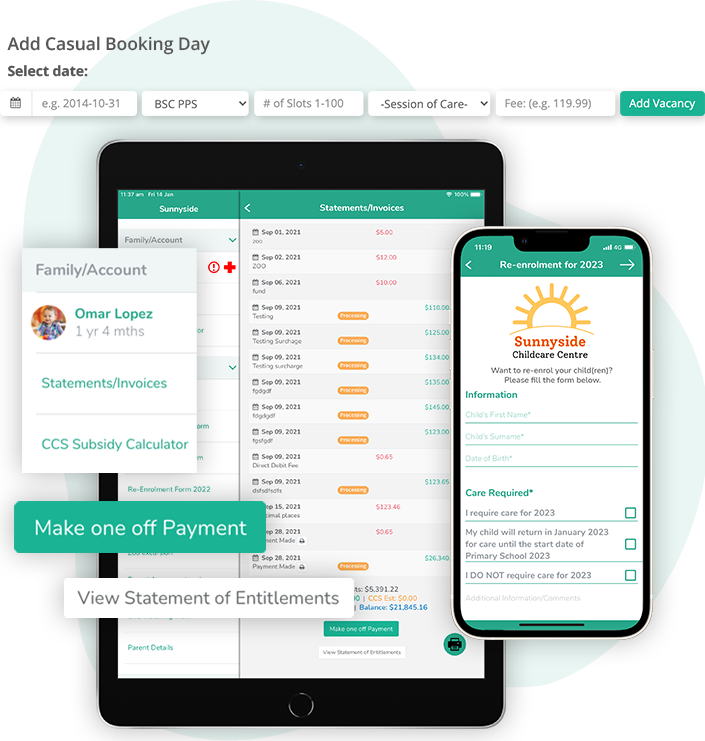 The Benefits of Flexible Daycare Management Software
Here at OWNA, we believe that the standardised childcare management software available on the Australian market is insufficient when it comes to delivering the best possible results for busy centres. We understand that each centre is different, and has its own unique set of challenges, preferences and requirements.
That's why we're committed to ensuring that the apps we provide for our customers are flexible enough to be customised for each centre.
As well as incorporating your own logo and branding for the sake of professionalism and brand consistency, we'll also ensure that the software is built to be compatible with your specific policies and procedures, making things as convenient and intuitive as possible for all staff and parents using the app.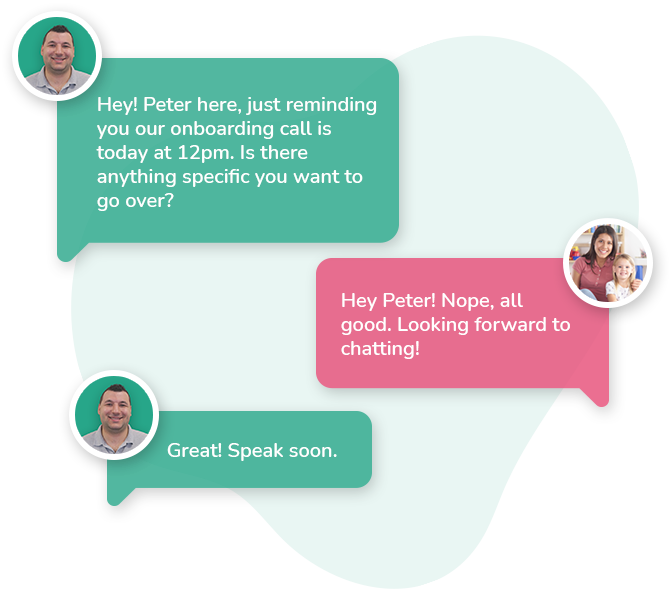 Contact Australias #1 All-In-One Daycare Management Software Specialists Today
If you're looking for top-quality software to help with the smooth running of your centre, you've come to the right place. At OWNA, we've helped plenty of centres completely revolutionise their approach to management and compliance, and the excellent reviews we've been left by previous happy customers confirm that our approach is as effective as it is pioneering.
To find the software solution for you, simply book a demo with the OWNA team & we'll walk you through exactly how we can help you save time, money & headaches when it comes to managing day-to-day daycare operations.
Then, if you're happy to proceed, we'll get your login details to you within 24hrs, and the onboarding team will get everything set up for you - such as transferring data, setting up your rooms, training your staff & going live to families. So for guaranteed results or your money back, simply fill out the online form to arrange your free demo now!
What People Are Saying About Us

"Couldn't have done it without your amazing platform!!"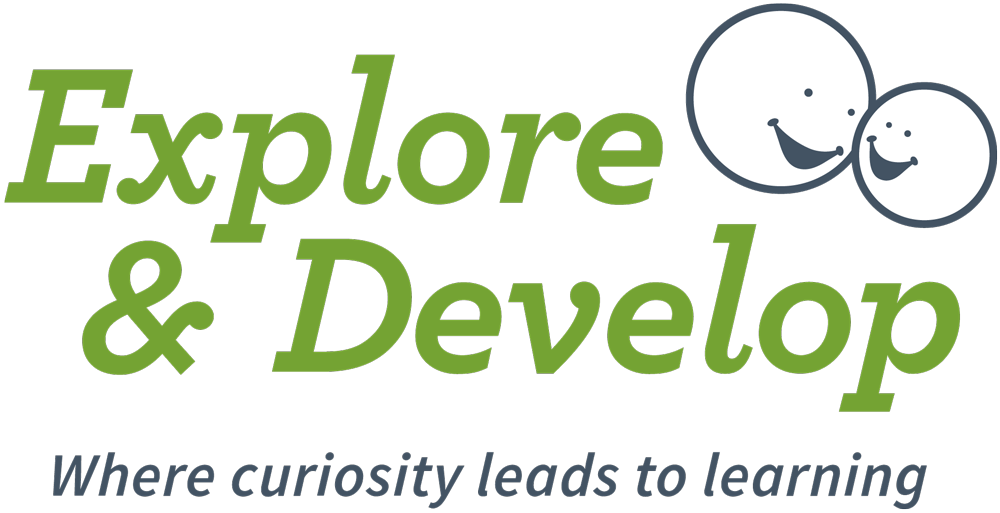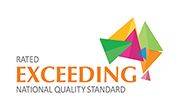 Sally Liebke
Explore & Develop Freshwater
"OWNA was vital to us
receiving Exceeding"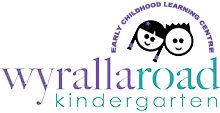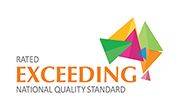 Melissa & Carissa
Wyralla Road Kindergarten
"OWNA is by far the best CCMS out there. We decided to try OWNA out for a new centre that we opened and now we are in the process of transferring all our centres from QIKKIDS to OWNA"

Hareesh
NUKids
"Our educators are our greatest resource, and the app has improved their efficiency and has really supported their own professional development."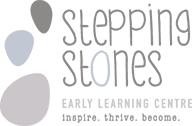 Chantelle
Stepping Stones ELC
Pricing
FREE

Parent Communication (Limited)
Programming & Planning
Educator Management
Health & Safety
QIP

Premium

Early Learning Centres

$1.49 per child / month

Everything from Freemium, plus;

Unlimited Parent Communication
Rostering & Payroll
Staff Communication
CCS & Billing
All Relevant Documentation for NQS Compliance

From $99/month

Everything from Premium, plus;

Casual Bookings
Bus Runs
Multiple Sessions for BSC/ASC

Contact for pricing

Are you a multi-centre owner?

Get in touch to chat about your options with OWNA.
Free Resources
Babies & Outdoor Play Information Sheet

No matter the season, outdoor environments afford unique and abundant opportunities for ...

Guide to the NQF

The Guide to the National Quality Framework (NQF) is designed to help education & care providers and authorised officers understand and apply the requirements.

Checklist for managing food allergy

Practical Tips that help you minimise risk and increase awareness of food allergy.

Winter Word Cards

Winter themed word cards. Use as part of 'Winter' themed role play areas and displays. Blank cards within the set to make your own or challenge the children to!