You've Used Some of the Other Childcare Apps Out There like Xplor, Storypark or Qikkids.
Sure, they're ok - but they don't do everything, right?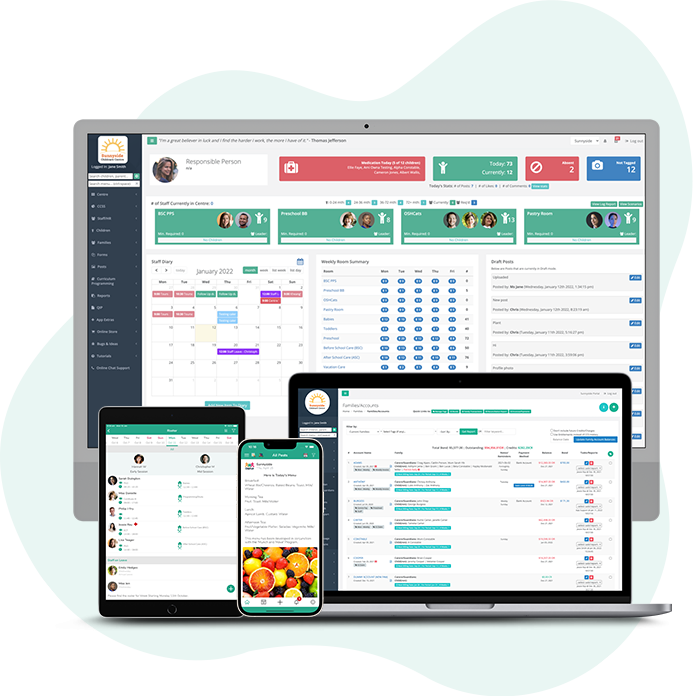 What Does It Mean to Get Exceeding in the NQS?
If you're in the childcare sector, there's no doubt that you're already more than aware of just how important it is to ensure that your centre is rated highly by the Australian Children's Education & Care Quality Authority (ACECQA). A positive rating from ACECQA helps to confirm in the eyes of parents that your centre is doing all it can to provide its children with maximum social, educational and personal value and support.
An Exceeding rating is the gold standard for childcare. It's the highest rating childcare centres can receive (without going through extra assessments) from the department, and is only held by 24% of childcare centres.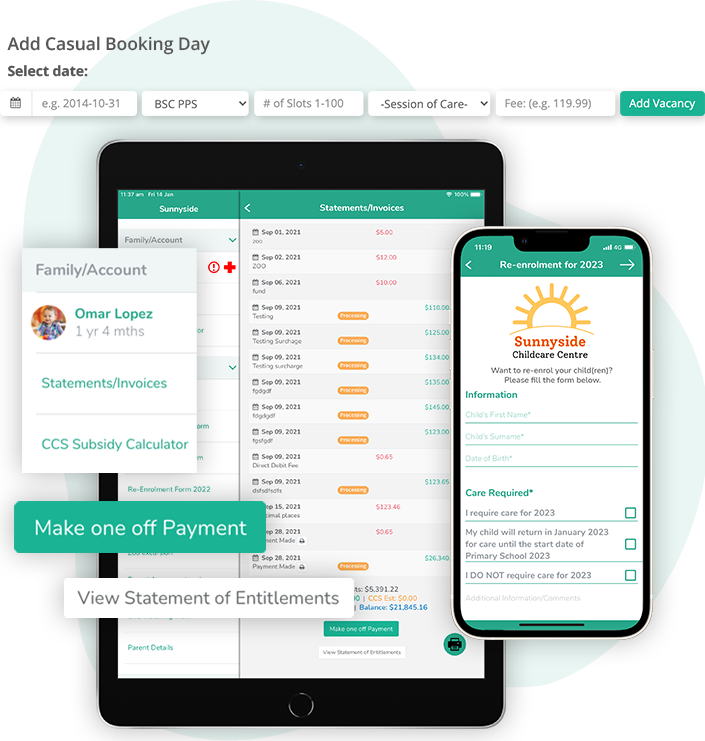 Exceeding is Easier with OWNA
Here at OWNA, we're proud to produce top-quality solutions to some of the most fundamental challenges faced by childcare centres staff, management and parents on a day to day basis. For centre management, our app completely revolutionises the process of keeping on top of staff attendance and business operations, as well as making it easier than ever for centres to ensure that they're adhering to all of the many and varied statutory requirements and regulations such as record keeping and data back-up and storage, as well as Meeting & Exceeding the National Quality Standards (NQS) set out by ACECQA.
Staff at your centre will also appreciate the many ways in which the new app will make their lives easier, and help them to do their jobs with maximum efficiency and minimum hassle. With the help of the software, they'll be able to easily produce the correct documentation for children's learning, enhance parent engagement, write up your Quality Improvement Plan (QIP), and so much more. Everything you need to meet every Standard, Element & Quality Area is inside OWNA. Want to put us to the test? Download the full guide to the Improving Your NQS Rating with OWNA.
But it isn't just the centre that will benefit: parents too can load the app onto their smartphones and tablets in order to enjoy improved communication with the centre. As well as being able to quickly and easily contact staff, leave feedback and check the event calendar, parents will also be able to rest assured that they'll never again have to worry about forgetting to check their child's information sheet when they pick them up – as they'll simply be able to load up all relevant date (such as feeding and sleeping times) on their device when they get home.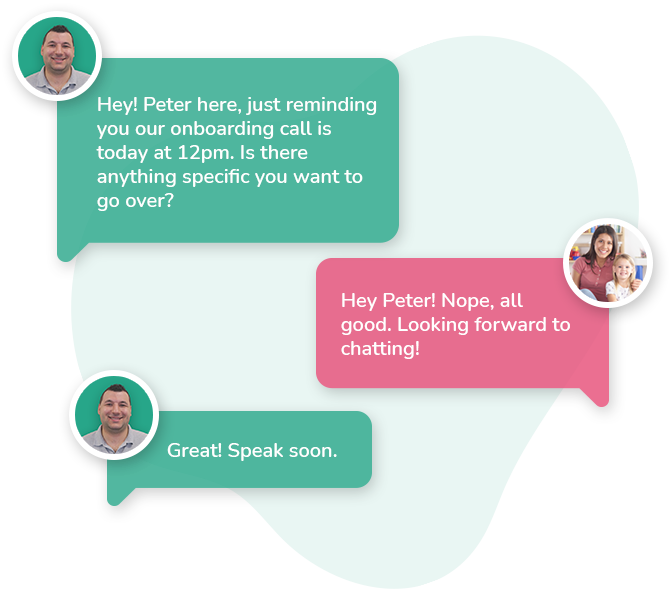 Improve Your NQS Rating by Utilising App Customisation
There are various different apps available on the market which are designed to help with the successful running of a highly rated childcare centre, but the OWNA approach is centred around a thorough understanding of the fact that each and every centre is slightly different, and faces slightly different challenges each day.
As a result, our app is developed with customisation at its core. With drag-and-drop documentation, policies & procedures embedded into the app, and fully customisable documentation, we put the power in the hands of childcare professionals who know the needs of their centre, staff, parents and - most of all - children.
Contact a member of the friendly and professional team today if you're interested in learning more information about our services, and you could have your NEW login by the end of the day!
What People Are Saying About Us

"Couldn't have done it without your amazing platform!!"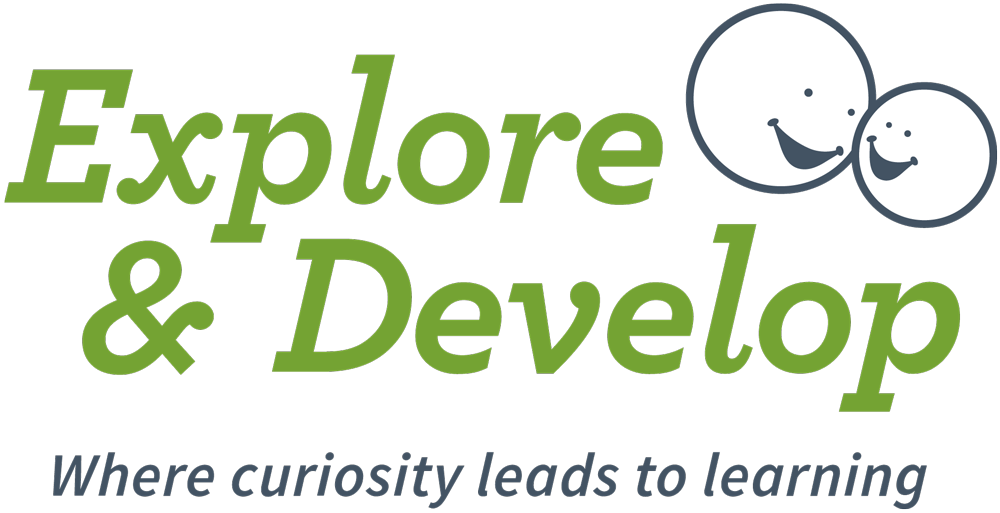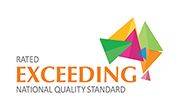 Sally Liebke
Explore & Develop Freshwater
"OWNA was vital to us
receiving Exceeding"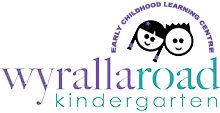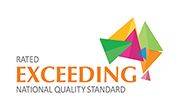 Melissa & Carissa
Wyralla Road Kindergarten
"OWNA is by far the best CCMS out there. We decided to try OWNA out for a new centre that we opened and now we are in the process of transferring all our centres from QIKKIDS to OWNA"

Hareesh
NUKids
"Our educators are our greatest resource, and the app has improved their efficiency and has really supported their own professional development."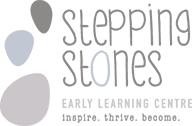 Chantelle
Stepping Stones ELC
Pricing
FREE

Parent Communication (Limited)
Programming & Planning
Educator Management
Health & Safety
QIP

Premium

Early Learning Centres

$1.49 per child / month

Everything from Freemium, plus;

Unlimited Parent Communication
Rostering & Payroll
Staff Communication
CCS & Billing
All Relevant Documentation for NQS Compliance

From $99/month

Everything from Premium, plus;

Casual Bookings
Bus Runs
Multiple Sessions for BSC/ASC

Contact for pricing

Are you a multi-centre owner?

Get in touch to chat about your options with OWNA.
Free Resources
Babies & Outdoor Play Information Sheet

No matter the season, outdoor environments afford unique and abundant opportunities for ...

Guide to the NQF

The Guide to the National Quality Framework (NQF) is designed to help education & care providers and authorised officers understand and apply the requirements.

Checklist for managing food allergy

Practical Tips that help you minimise risk and increase awareness of food allergy.

Winter Word Cards

Winter themed word cards. Use as part of 'Winter' themed role play areas and displays. Blank cards within the set to make your own or challenge the children to!