PROGRAMMING & PLANNING
Make the planning cycle seamless
Linking
Link programs, posts, learning frameworks
and more for a holistic view
Track Progress
See where you're up to with programs,
milestones and more
Encourage Feedback
Make programs viewable to families
and encourage collaboration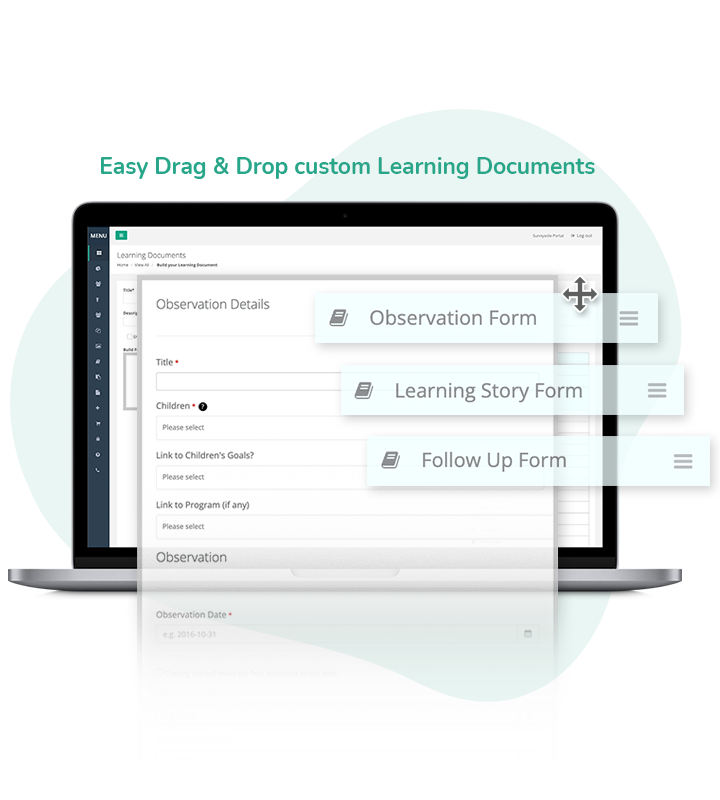 CUSTOMISED LEARNING DOCUMENTAION
Set your own standards
Drag & Drop
Stay in control with superior ease-of-use
Custom Templates
Create your own, or download public
templates from other educators
Data Analysis
Improve your assessment of documentation
COMPLIANCE
Turn your documentation into
Exceeding themes
Communicate Easily
Show assessors the necessary information
within seconds
Relevance to Learning Frameworks
Easily show the use of relevant frameworks
in your documentation
Spend Less Time On Documentation
Compliance is easier when your processes are streamlined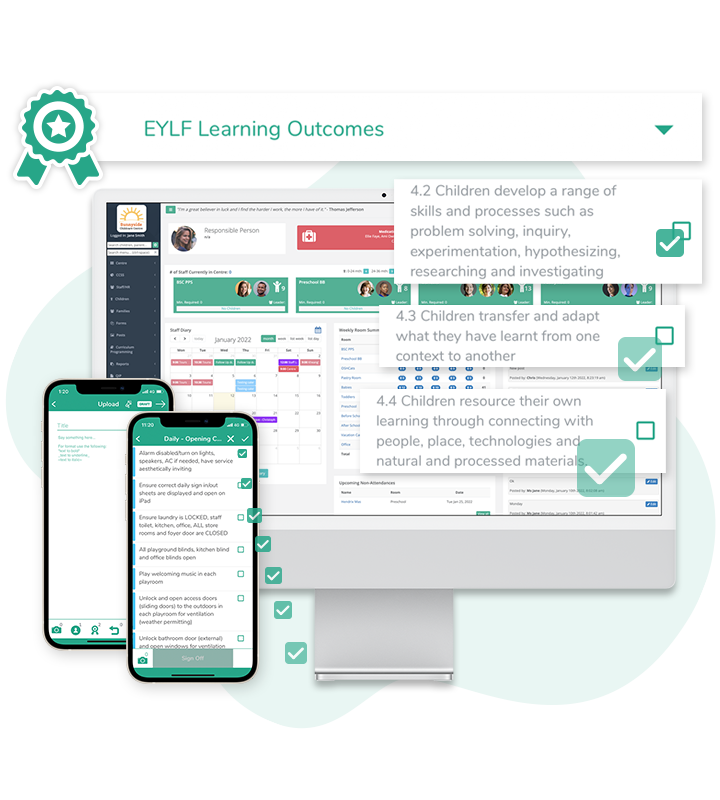 On average, educators using OWNA save around 4hrs
per week on documentation alone.

OWNA has customised our app to tailor the needs of our service, making scheduling, billing, programming and communication with families almost seamless.
Adriana
Stepping Stones ELC

We are able to provide an enhanced programming cycle compared to all other apps on the market.
Lauren
Early Childhood & CO.

I have used several digital platforms and this is by far the best platform for programming I have used so far.
Denise
Seedlings Early Learning
Join 2,500+ Services
in using the most comprehensive childcare software in Australia