FAMILY ENGAGEMENT
Keep families up to date and encourage collaboration
Post, Like & Comment
Connect with families through posts, tagging
specific children or making announcements to all families
Private Messaging
Communicate directly with individual families
Daily Information
Allow families to see their child's daily routines,
including meals, sleep, nappies etc.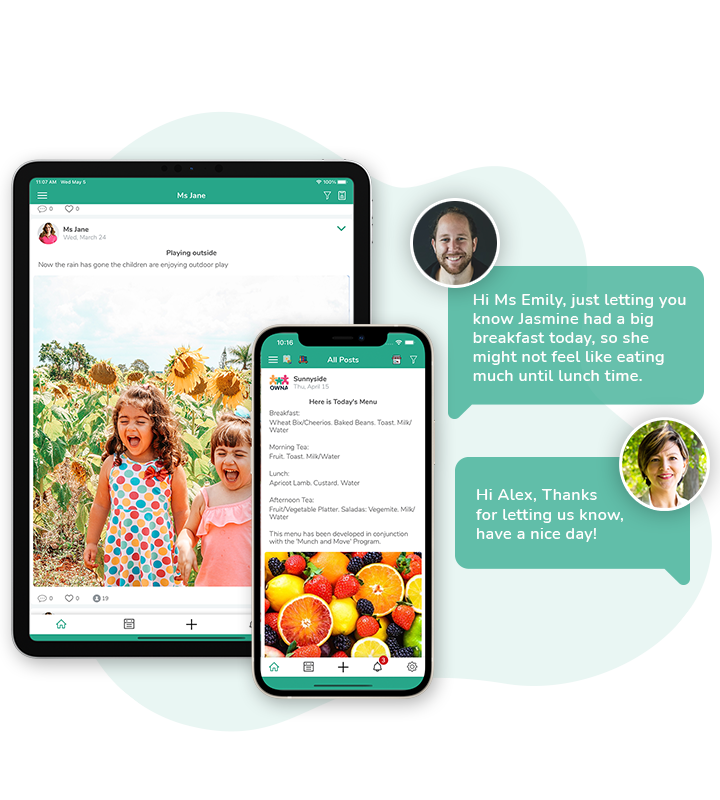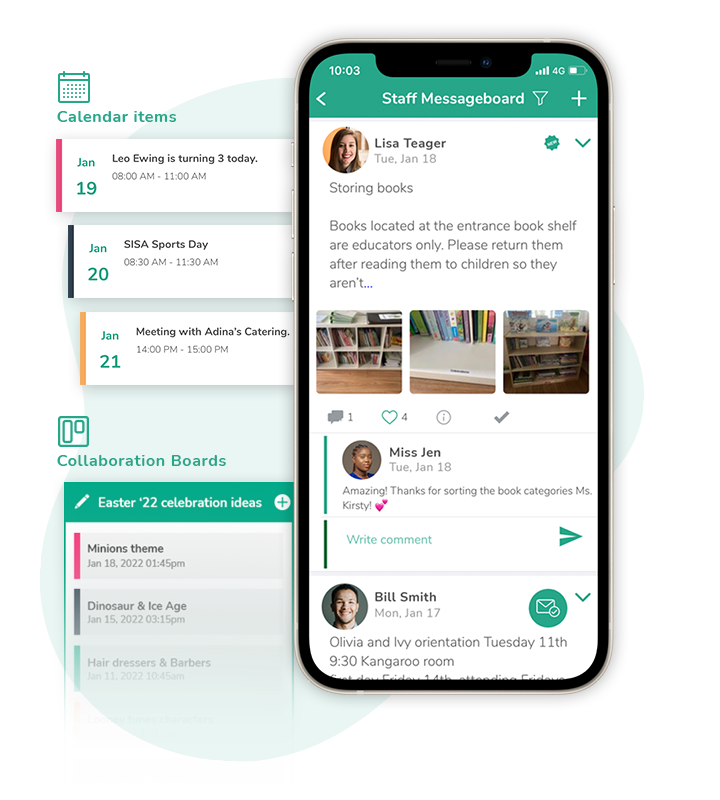 STAFF COMMUNICATION
Work more efficiently with increased connection
Staff Messageboard
Allow private communication between the team
Collaboration Boards
Make working together easier
Communication Diary
Keep everyone up to date on tours, birthdays
and events
NOTIFICATIONS
Share important information in real time
Educator App
Allow educators to get notified of their duties, such as checklists assigned to them, as well as posts & comments
Parent App
Receive notifications about posts, and important notices like incident reports, forms etc.
Admin Portal
Get notified when something's not right, like when you're out of ratio or a checklist is overdue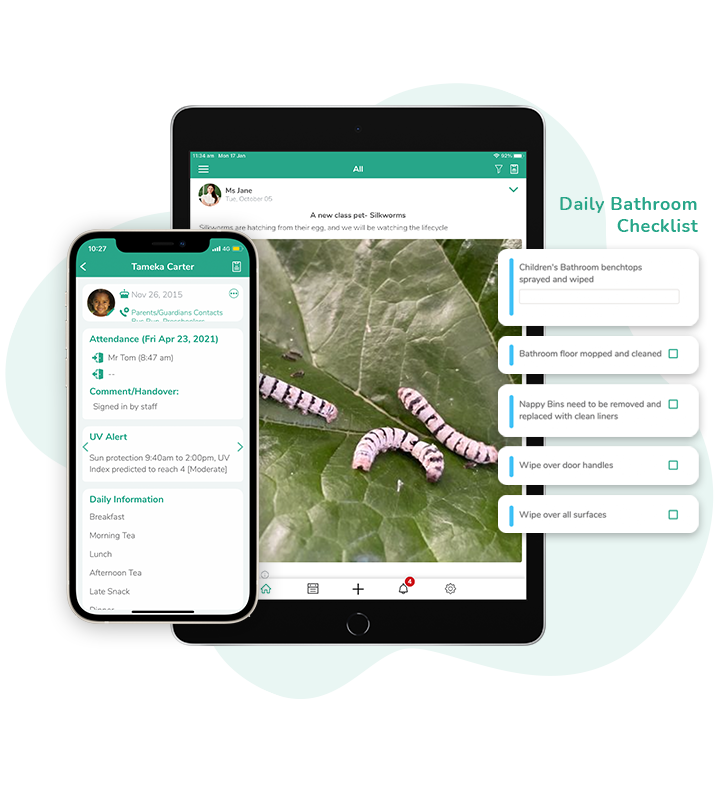 98% of educators report an increase in
family engagement with OWNA

Our families absolutely love the app and are always giving us great feedback. Our educators are our greatest resource, and the app has improved their efficiency and has really supported their own professional development.
Chantelle
Stepping Stones ELC

The App is so good. The staff, parents and families all love it. We have never had so much family input as we have since transitioning
Gabrielle
Calingford Kindergarten

Our strongest point is our relationships with families and OWNA has managed to take this to its next level with daily communication and photo updates of their children. This has also increased our occupancy with word of mouth between families wanting a deeper relationship with their centre.
Eleni
Roselands ELC
Join 2,500+ Services
in using the most comprehensive childcare software in Australia