You've Used Some of the Other Childcare Management Systems Out There like Xplor, Storypark or Qikkids.
Sure, they're ok - but they don't do everything, right?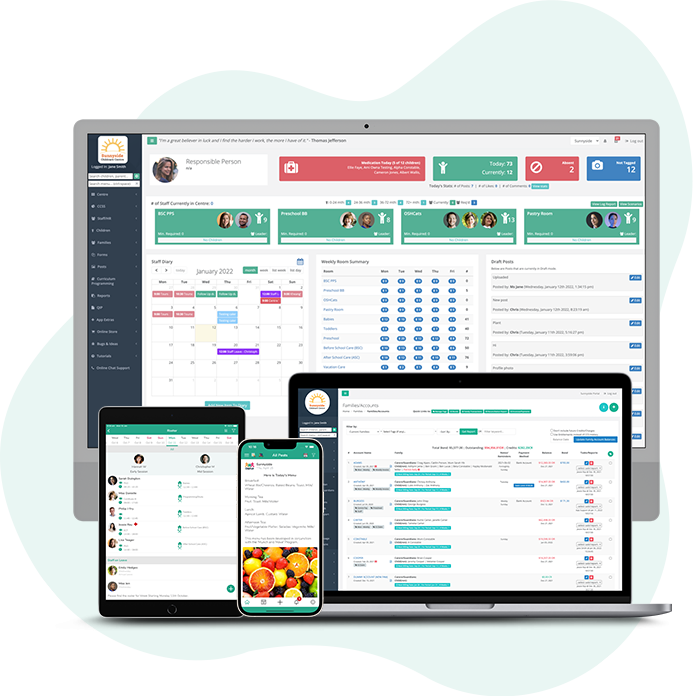 All-In-One Childcare Management System
If you work in a childcare centre, I'm sure I don't need to tell you how much work there is to do outside of providing the education. Over-the-top documentation, endless admin, constant customer service. When do you actually get the time to teach the children you're supposed to be responsible for?
With the help of a Child Care Management System, things can become a lot easier for everyone involved.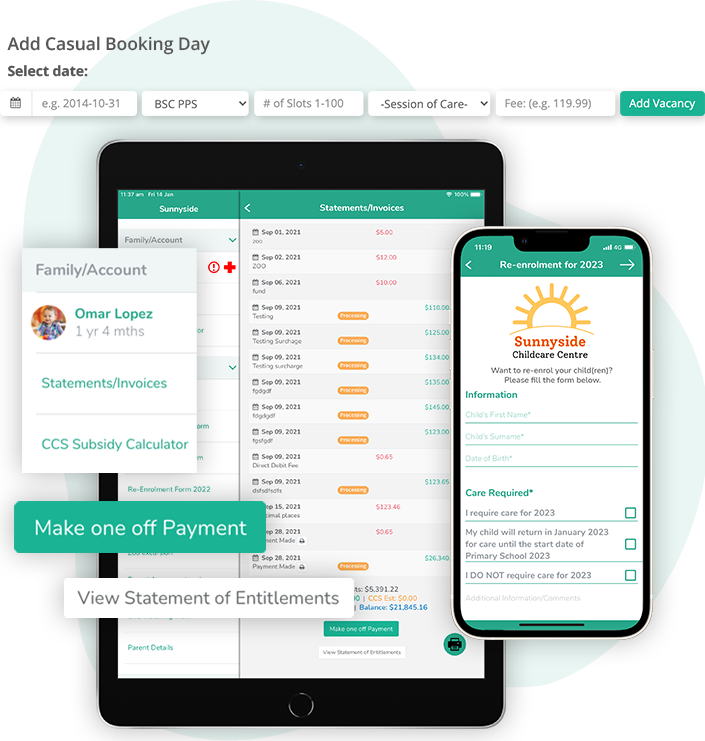 What is a Childcare Management System?
Also known as a CCMS, a Childcare Management System is the software used by childcare centres to administer the Child Care Subsidy (CCS). These systems allow the childcare centre to communicate with the relevant government agencies - as well as parents - to make sure the correct payments are made at the correct time.
Childcare Management Systems are used by childcare centres to:
Provide the correct information about CCS sessions to the department,
Receive CCS subsidy payments from the department,
Pass those subsidies onto families, AND
Provide a way for families to pay gap fees to the centre
Typically, a CCMS will just do these things. But as the requirements for educators grows in terms of the amount of work they have to do, a new kind of system has been introduced - the All-In-One Childcare Management System.
Why An All-In-One CCMS Is The Way Forward
Compared to the first iteration of the CCMS, All-In-One Childcare Management Systems combine the features needed to manage CCS with everything else needed to run a childcare centre. These include everything from developing curriculum programs and documenting a child's learning, to parent communication and staying compliant with childcare regulations.
Many staff at childcare centres do multiple roles, so instead of logging into on system for doing CCS, another for managing educators, and another for facilitating education, OWNA puts it all into one place. That's why OWNA is Australia's favourite - and only true - All-In-One Childcare Management System.
The Only Choice for Childcare Centres
OWNA has consistently outperformed CCMS competitors in independent surveys. And for good reason. Whilst most childcare management systems are rigid, generic and standardised, OWNA has taken an approach that focuses on flexibility and customisation.
Unlike other systems available, our software is developed with the specific needs of each individual centre in mind. By customising your programs and documentation to make it easier for your staff to give the best education possible, to embedding your policies and philosophies into the app to make it reflect your service, we put you in the driver's seat and let you take control of your own workload.
Software can be easily downloaded onto smartphones and tablets, allowing staff to access all the information and data they need to do their jobs effectively. Management can be assured that everything is happening correctly with regards to Child Care Subsidy (CCS), compliance & parent communication. And families can access everything they need to keep up-to-date with their child's learning/routines, as well as set up regular payments so they don't fall behind on their bills.
By keeping everything in one place, we're making it easier than ever to keep all of your stakeholders happy, and give you a thriving business that is the beating heart of the community.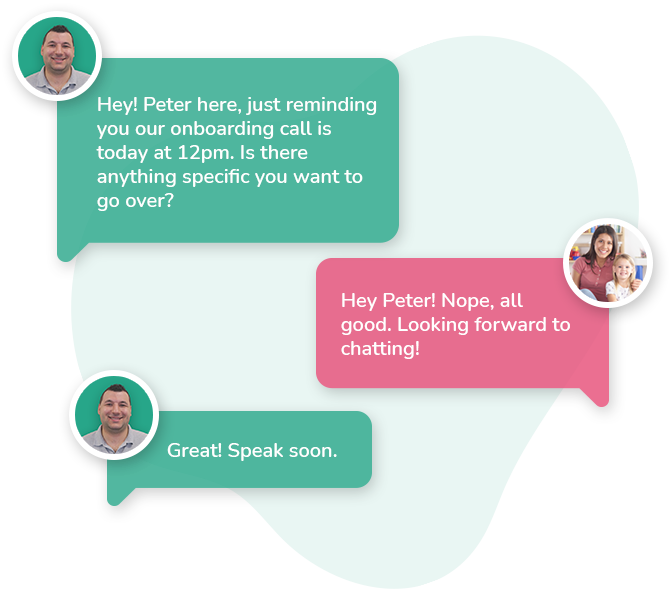 Get Your CCMS Login The Same Day
You're probably thinking switching to such a comprehensive piece of software would take a while to set up. But that's far from the truth. Here's how we can get you started the very same day.
Step 1: Book Your Demo
You can book in a free demo on the very same day that you contact us. Simply book an appointment using the link on our website and we'll show you exactly how OWNA can help your service, and get you on the path to success.
Step 2: Complete Your Registration Form
Once you've decided OWNA is right for you, you can fill out the registration form & we'll get start setting your account up.
Step 3: Get Your Login Details
Once you've decided OWNA is right for you, you can fill out the registration form & we'll get start setting your account up.
Step 4: Chat To Your Dedicated Onboarding Manager
For those that need help, we'll give you an onboarding manager who will guide you through the whole process. Your onboarding manager can help with things like organising training for your team, transferring data from your old systems, or general advice on how to set up CCS.
What People Are Saying About Us

"Couldn't have done it without your amazing platform!!"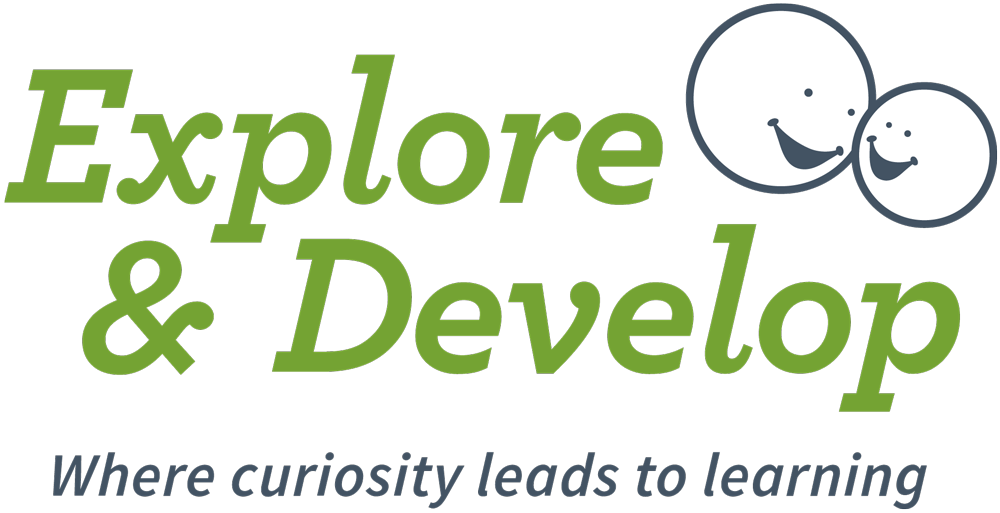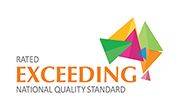 Sally Liebke
Explore & Develop Freshwater
"OWNA was vital to us
receiving Exceeding"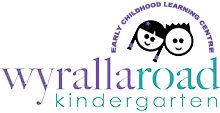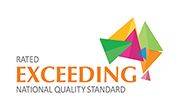 Melissa & Carissa
Wyralla Road Kindergarten
"OWNA is by far the best CCMS out there. We decided to try OWNA out for a new centre that we opened and now we are in the process of transferring all our centres from QIKKIDS to OWNA"

Hareesh
NUKids
"Our educators are our greatest resource, and the app has improved their efficiency and has really supported their own professional development."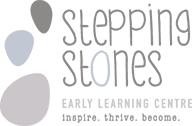 Chantelle
Stepping Stones ELC
Pricing
FREE

Parent Communication (Limited)
Programming & Planning
Educator Management
Health & Safety
QIP

Premium

Early Learning Centres

$1.49 per child / month

Everything from Freemium, plus;

Unlimited Parent Communication
Rostering & Payroll
Staff Communication
CCS & Billing
All Relevant Documentation for NQS Compliance

From $99/month

Everything from Premium, plus;

Casual Bookings
Bus Runs
Multiple Sessions for BSC/ASC

Contact for pricing

Are you a multi-centre owner?

Get in touch to chat about your options with OWNA.
Free Resources
Babies & Outdoor Play Information Sheet

No matter the season, outdoor environments afford unique and abundant opportunities for ...

Guide to the NQF

The Guide to the National Quality Framework (NQF) is designed to help education & care providers and authorised officers understand and apply the requirements.

Checklist for managing food allergy

Practical Tips that help you minimise risk and increase awareness of food allergy.

Winter Word Cards

Winter themed word cards. Use as part of 'Winter' themed role play areas and displays. Blank cards within the set to make your own or challenge the children to!